Awarded 'Illmatic' Gold Plaque from Nas & Sony Columbia for Contribution to Hip-Hop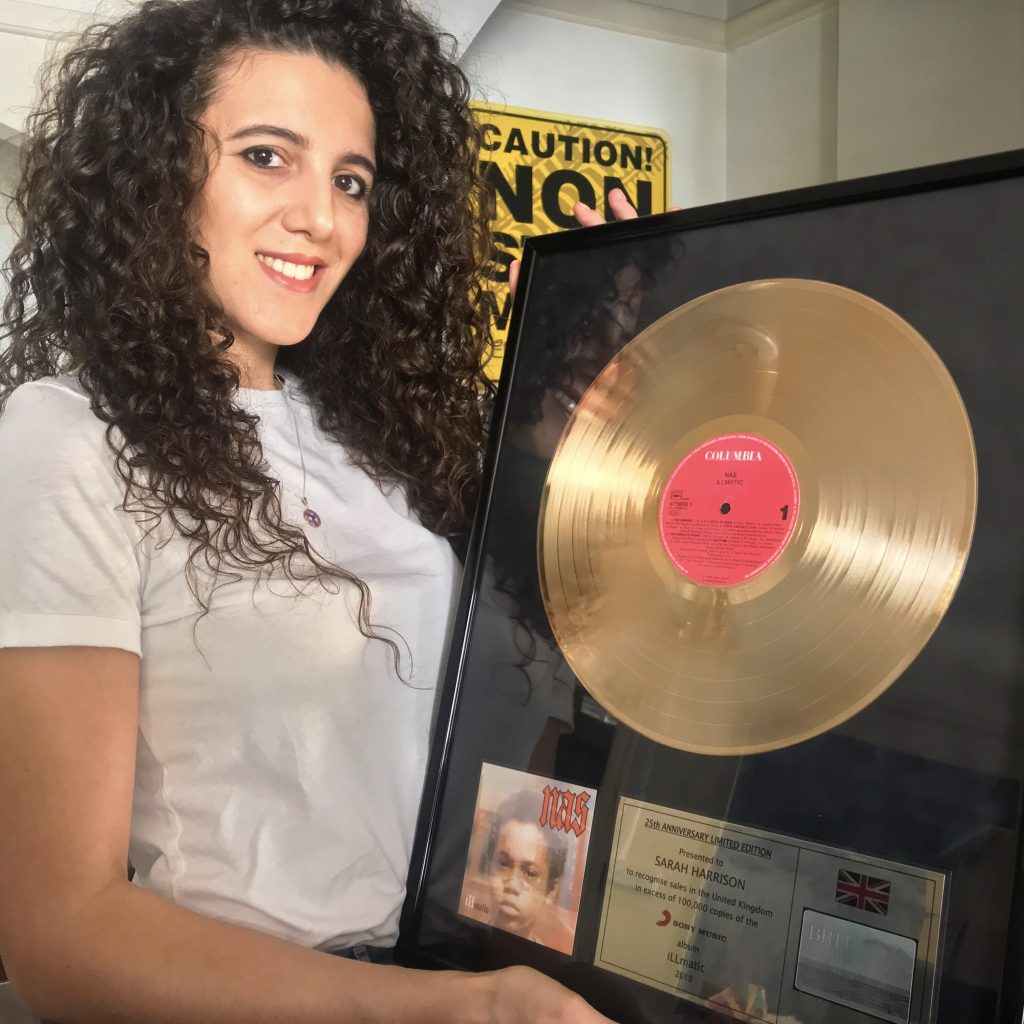 Nas, the legendary Rap King from Queens, celebrated the 25th anniversary of what became one of Hip-Hop's most iconic albums 'Illmatic' for its pivotal and genre defining characteristics. In honour of the album's sales in the UK, the musician awarded a select few DJs and tastemakers in UK Media with a special edition Gold plaque, highlighting their contribution to Hip-Hop, Sarah Harrison being one of them, making this her first every plaque in her Music career so far!
In the eyes of Sarah and everyone who has observed her hard work and perseverance thus far both within and outside the industry, this is the first of many for the Musician!