Kalan.Frfr's Scoring Come Up Story in his First UK Interview [Video]
Who knew that watching the Lakers vs. Trail Blazers NBA Playoff game while cutting his hair at the barbershop, was going to be a life-changing moment? The Compton and Carson LA native, Kalan.Frfr, who's been steadily "Scoring" high on the US Rhythm Airplay charts, sits #InTheTrap for his debut UK interview.
In appreciating others' stories, he tells his own "poop or get off the pot" tale of switching from Sports to Music. Kalan went from playing defensive back at San Diego State University to playing YouTube beats (and recording) in the kitchen over in Atlanta, a place Kalan describes as "acceptable to be black." Thankful that the one-way trip was supported by his mother, he also credits her music taste for lowkey inspiring interpolations like Faith Evans' "You Used To Love Me" (on "Thug It Out") and Snoop Dogg's "Ain't No Fun" (on same titled track).
"I am not in competition with anybody else, I've got my own goals to accomplish"
-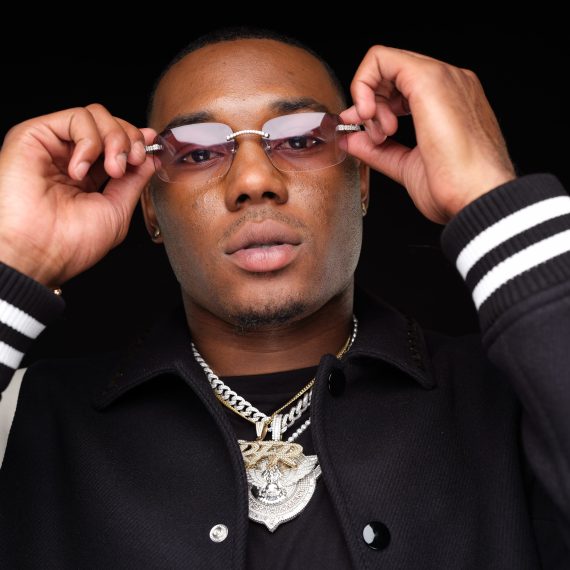 With the help of producers like Paupa Got Beats crafting these and other tracks like "Fine Ass", Kalan.Frfr takes us on the journey of recording his first two projects 'Hurt' and 'TwoFr', the latter of which was in fact recorded before the former, switching from R&B to G-Funk. While landing collaborations with West Coast Rap OGs would be clutch, his props from the generation of Artists he grew up listening like YG, Ty Dolla $ign and RJ, means more to him, naming Nipsey Hussle as the ultimate link-up that was very close to manifesting, revealing a DM exchange that took place hours from his untimely demise.